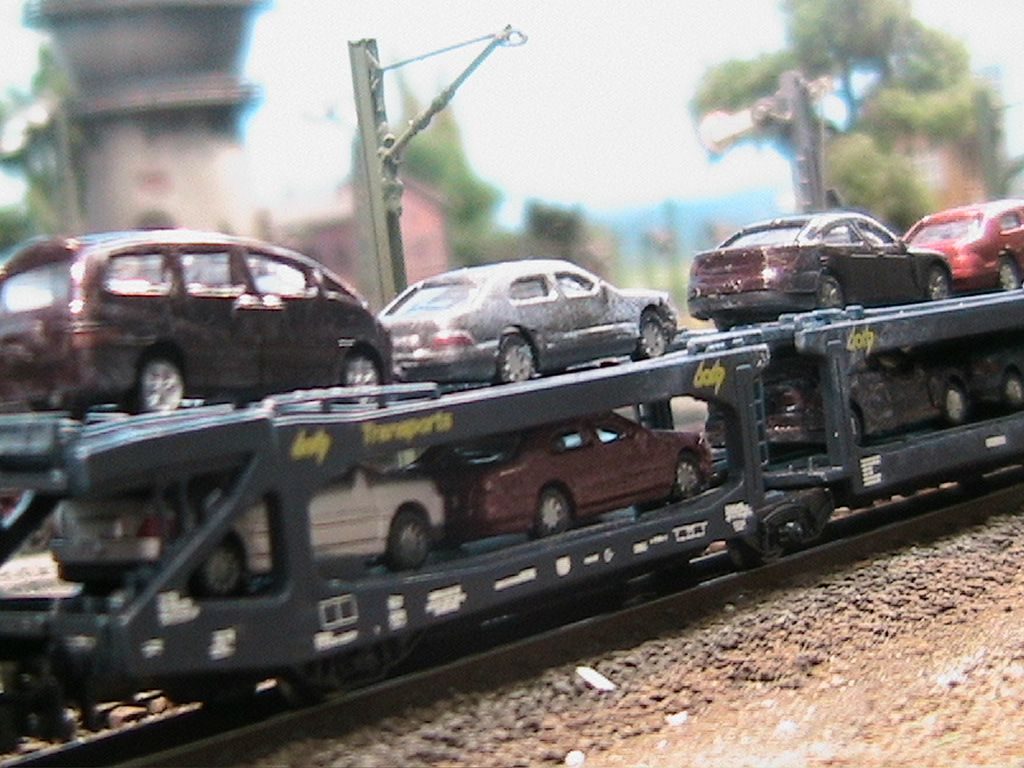 Loading autotransporters for not (too) expensive
It's possible to find on eBay.UK sets of vehicles (10 to 300 depending on the sets). Available scales: HO, N, Z. The sellers are located mainly in China or Hong Kong, but purchases can now be made on eBay UK with a wide selection of products. The sale price of 100 vehicles is about 8 £, which is affordable, often with free delivery. Those cars do not have the look of vehicles from Western manufacturers but it's easy to improve their aspect.
They are all nicely painted, often in metallic colours. The sets are generally made up of 4 different models and one minivan. But the composition of the sets is constantly changing. These vehicles are perfect for loading a train of autotransporters. We loaded a train of Lima wagons, the pictures showing the look of the original train and of the new cargo.
Original Loading
New Loading